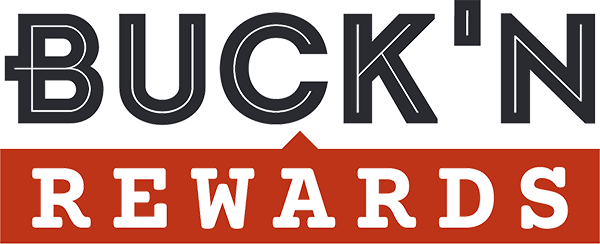 frequently asked questions
Q: How do I change my phone number in the app?
A: Unfortunately that is not an option. If you need to do so you must download the app on your new device and re-register with your new phone number. Once you do, reach out to marketing@buckhorngrill.com and we will switch your points and rewards from your old account to your new one.
Q: How can I be sure my points were transferred over from my old Buckhorn account?
A: You must register for the app with the same email address you received your previous Buckhorn communications at. That is the email that was migrated into the new app with any existing points or rewards that you had.
Q: Where in the app can I find my point balance?
A: In the Reward portion of the app, your point tally is located at the top of the page. The rewards you can buy with your points are located below. If they are locked, you do not yet have enough points to unlock that particular reward.
Q: Where do my birthday and other rewards go on the app?
A: From the home screen if you click on the reward icon, any rewards that you have earned will appear here.
Q: What rewards can I earn in the app?
A: In addition to the $10 cash back for every $200 spent, you will get these rewards:
500 Points: A Buck Sandwich
750 Points: The Caeser Pleaser
1000 Points: Whole Tri-Tip
1500 Points: Feed The Family
A FREE order of Tri-Tip bites for signing up (new members only).
You will get $10 BUCKS to spend at Buckhorn on your birthday for redemption within one month.
AND, other surprise rewards throughout the year.
Q: How do I earn points for my visit?
A: This part is really easy and really cool. From the home screen you will select the Scan icon. Your server will use their handheld terminal to scan your device. From that point forward your app is linked to your check for that visit and you will earn the points. OR, let the host know your phone number and we will get you entered.
Q: How do I redeem a reward during my visit?
A: Following the same process described above, once you are connected to your check, your server will see any eligible rewards that you have in your account and will ask you if you would like to redeem one on that visit.
Q: Can I redeem a reward on an online order through the app?
A: YES! In that case, you would simply go to your rewards on the app, select the one you would like to redeem through an online order and click, "order now." From there the eligible item you order will be discounted in your cart.
Q: Will I earn points for any online order placed through the app?
A: Yes, you most certainly will!
Q: What if I forget my device, can I still get my points?
A: YES! We can look you up in our store by the phone number or email associated with your account.
Q: What if I forget to scan my account at the store, can I still get my points after I am gone from the restaurant?
A: Yes you can, simply send a picture of your receipt to marketing@buckhorngrill.com and we will reply when we have added your points. If you do not have a receipt, we are unable to provide points for that visit. (SORRY)
Need some help?
Fill out our help form and one of our team members will further assist you.