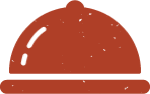 OUR PEOPLE
We pride ourselves in taking care of our employees and cultivating a friendly, team oriented environment. We are always looking for positive hard working individuals to come on board. Check out our careers page to learn more!

COMMITMENT
Great tasting and expertly prepared California BBQ is always our number one priority. We are committed to providing a family-friendly atmosphere, where hand prepared, top quality ingredients, and fast service come together to create a uniquely Californian dining experience.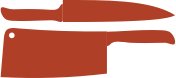 SUPERIOR TRAINING
From Cow School to front of house service and everything in between, we believe that proper training and education is critical for a great restaurant to function with the highest amount of integrity. It takes a lot to fully cultivate the Buckhorn vision and we have it down to a science.